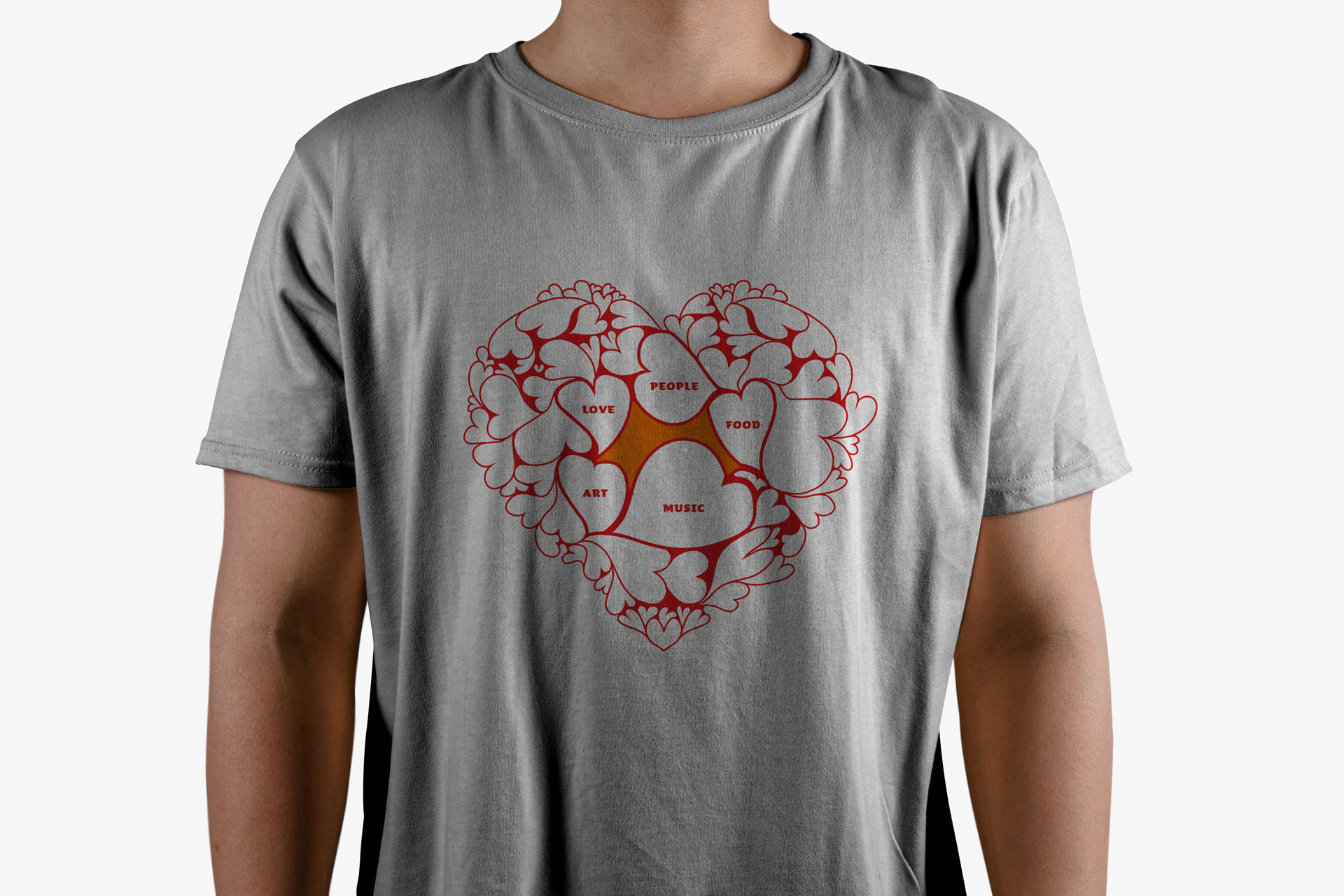 ROSKILDE FESTIVAL T-SHIRT CONTEST
People, Food, Music, Art & Love
Michael Mortensen who was a webmaster at my workplace, came up to me with a rough sketch of the Roskilde Festival logo which he had drawn hearts around with the words People, Food, Music Art & Love inside the hearts.
He told me that Roskilde Festival was throwing a T-shirt contest and asked if I could refine his idea, so we could enter the contest together. I said OK, and worked on the final design. The contest was built on Facebook votes, so ultimately my design didn't win.
Nevermind, I still thought it was a great concept which was true to Roskilde Festival's original values, and so we had a bunch of T-shirts screen printed in 2 colors and wore them at the festival the following summer.